Cities like Vancouver and Toronto are relatively new, especially if you consider it with towns like Perth, Ontario.
Perth is a historical surprise that is full of incredible heritage buildings and passageways. These heritage sites line the streets, and the alleys remind us of the horse lanes that were once their sole function.
It is a known fact that Perth, Ontario has a strong Scottish influence and this why we can see the crafts of masons in the gorgeous stone buildings. These make a long-standing and stately backdrop to the landscape of the town.
The top places to visit while you are in Perth
They say that each street of a new town tells a story and the same can be said for the buildings that make Perth's heritage.
Let's check out some tidbits to whet your appetite about the rich culture and heritage of Perth, Ontario – and what makes it so special.
1. John's Convent – 36 Wilson Street East
This convent was built in the year 1905. The Sisters of Providence in Perth lived in this convent for eighty-one long years. The very first convent in Perth was nothing more than a brick house that was located near a school. It was purchased for a whopping $1750.
2. Old Fire Hall – 30 Herriott Street
This tower is unique as it dates back to 1855. It is one of the very few fair halls that remain in Perth despite its ancient construction. Regardless of its old construction, it stands tall and in excellent condition which is a true testimony of the excellent skill,s and craftsmanship of the builders of that time.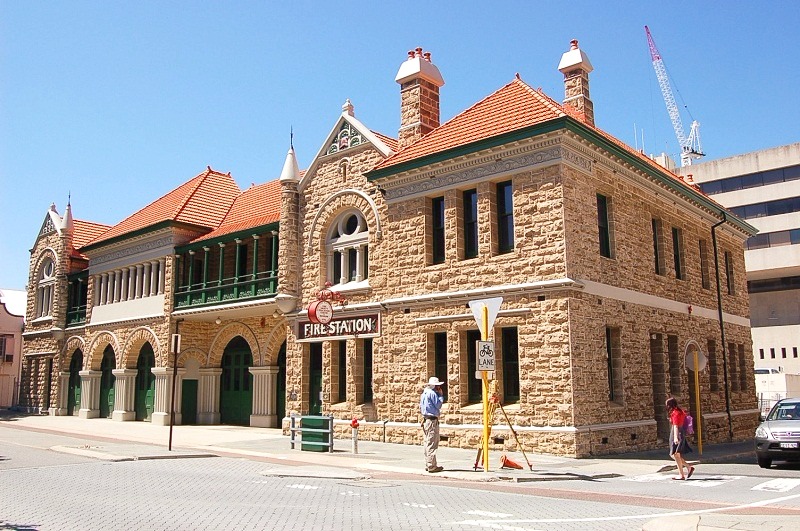 3. Robertson Building/Music Hall – 11-15 D'Arcy Street
The Robertson Building is built in a vernacular style and is a stone building entirely. It was built by Scottish masons who were trained in Edinburgh. This building was constructed for James Robertson who was a local cordwainer. The space on the main floor of the building was often used for conducting meetings, political gatherings, concerts, etc.
4. The Site of The Last Duel
The site of the last duel is the famous place in Perth where a man named Robert Lyon, dueled with his best friend John Wilson over a woman named Miss Elizabeth Hughes. This infamous fatal duel happened back in the year 1833 where these two law students fought for the love of a woman. It is probably the most publicized fight that ever happened in Upper Canada and is a popular tourist attraction.
Perth is a hothouse of different cultures, traditions, heritage, and history. This is just the tip of the iceberg! Many beautiful buildings will take your breath away by their immaculate craftsmanship.
If you are in Perth the first time, we would strongly suggest you go for one of the many walking tours. You could explore the city's heritage buildings easily then, and learn a lot more about the little tidbits that make Perth such an interesting place to live in.